Restoration of P. A. Starck Piano Company Player Piano, Ser. # 58157 (1916)
---
Piano has arrived at shop, and is waiting for caster replacement.
---
All casters will be replaced with double wheel ball bearing casters
---
Lower view of bottom unit, Left side
---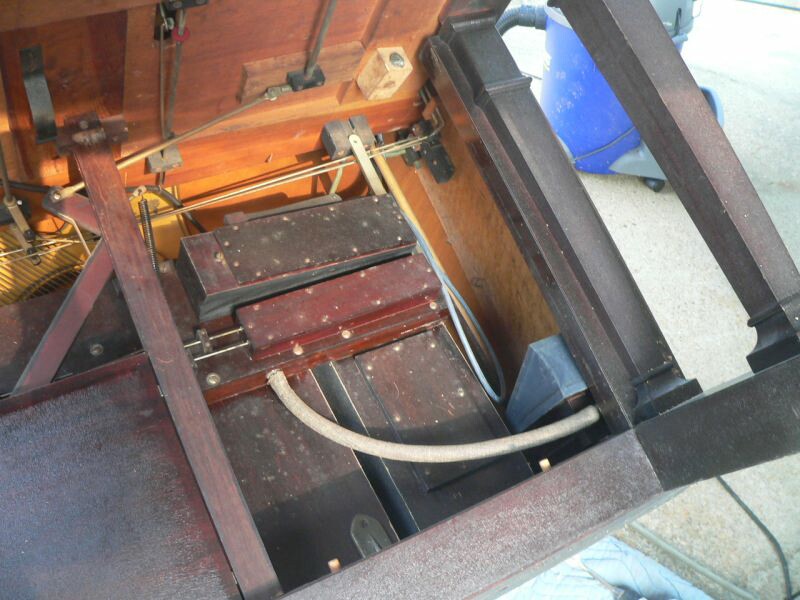 Lower view of bottom unit, Right side
---
Opened Up --- Let the work begin !
---
Piano Keys, Upper Unit and Piano Action Removed
---
Still need to remove control cover, control levers, and other linkages
---
Bass Strings
Off - Will ship to Mapes for Duplication
---
Measuring String Diameter
---
Removing String Pressure Bar
---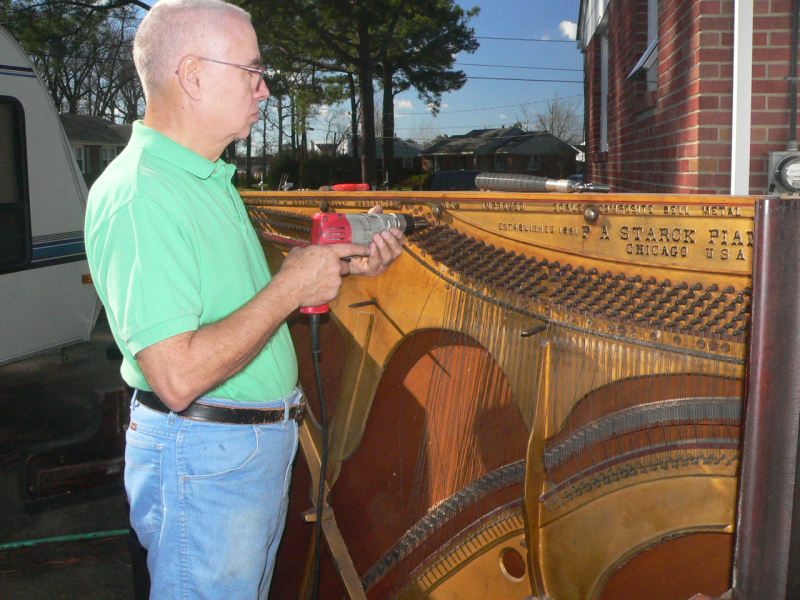 Starting to remove tuning pins - Pins loose, so don't require large drill !
---
All Strings & Pins now removed from Piano
---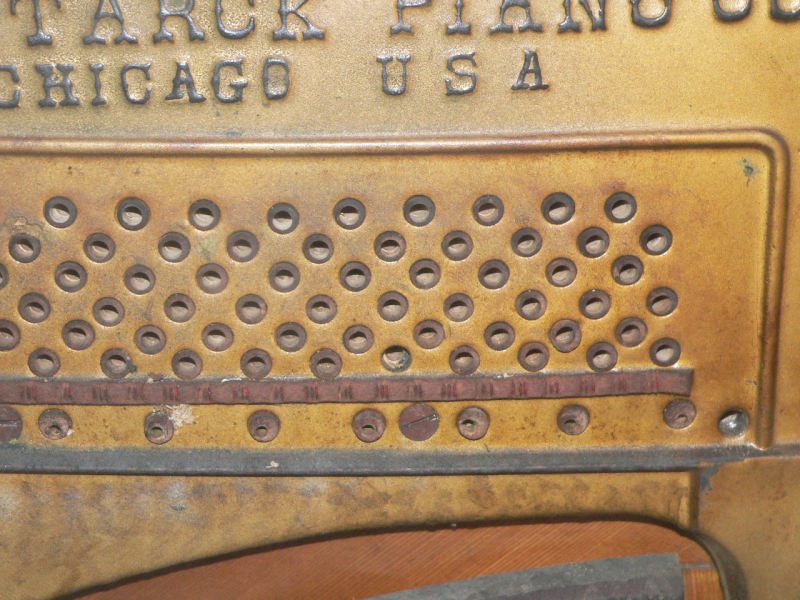 Close-Up of Empty Pinblock
---
Serial Number of Piano
---
Makers Name and information
---
Cover removed from top of piano
---
Now the top edge of the plate, soundboard, pinblock, and post are visible
---
Piano plate now out of piano, as well as some of the lower trim removed for refinishing
---
Plate waiting to have wood pin bushings removed from plate
---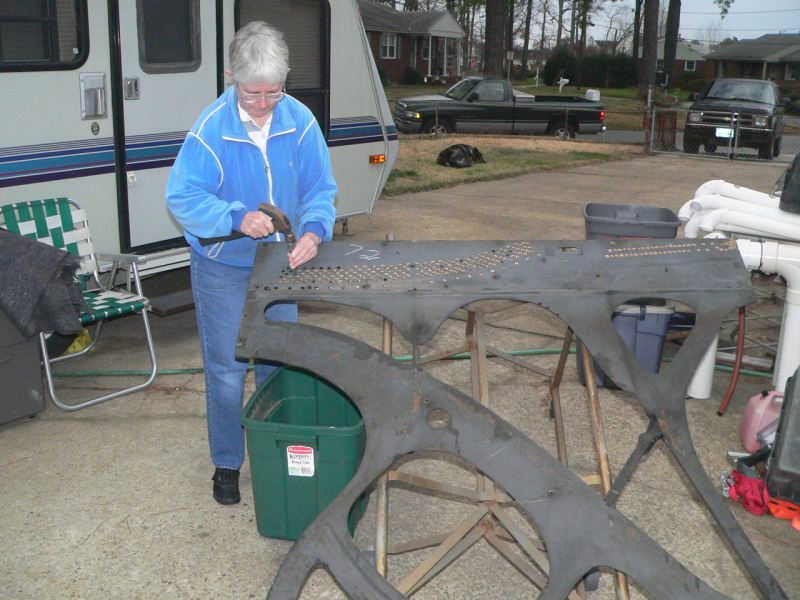 "BOSS" removing wood bushings from plate
---
Close-Up of bushing removal
---
Next page will cover the transplant of the delignite pinblock sections into this pianos pinblock
Work starts on that phase this week.
To Page Two
Proudly Served
By A
Server
Webpage Updated on January 7th, 2007